Puzzle Sheets - Colour Copy
Use the colourful picture as a guide for making a colourful copy.
All Colour Copy
Our latest Colour Copy content is shown below, let us know if there is something you can't find.
Other Colour Copy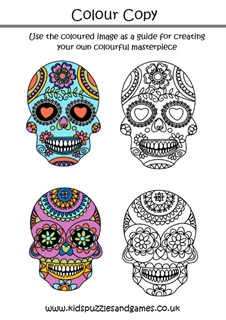 There are two colourful sugar skulls to copy on this great sheet. Use the coloured sugar skulls provided to colour in the two skulls to make them match.