Puzzle Sheets - Colour Copy
These great colour copy puzzle sheets are a great way to improve colouring and observational skills. Match the colours of the picture to create your own masterpiece.
Themed Colour Copy content
All Colour Copy
Our latest Colour Copy content is shown below, let us know if there is something you can't find.
American Football Colour Copy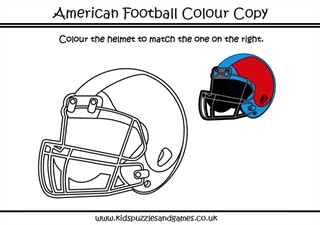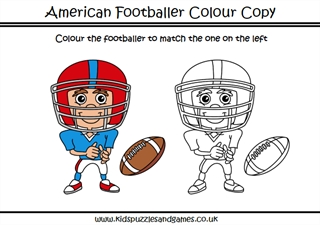 Ancient Rome Colour Copy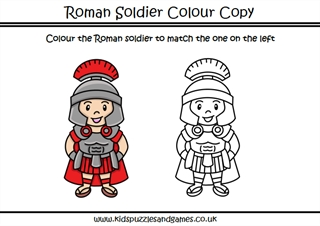 Colour the Roman soldier to match the already coloured soldier. Great for improving observation and colour matching skills.
Christmas Colour Copy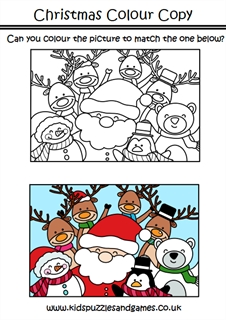 Santa and his friends are waiting to be coloured in with this great colour copy sheet. Match the colours to create your own masterpiece.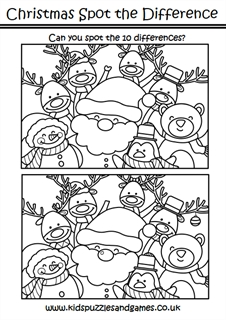 Spot the 10 differences in this Christmas spot the difference. The sheet also makes a great colouring page once all the differences have been spotted.
Other Colour Copy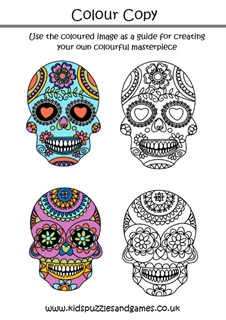 There are two colourful sugar skulls to copy on this great sheet. Use the coloured sugar skulls provided to colour in the two skulls to make them match.
Soccer Colour Copy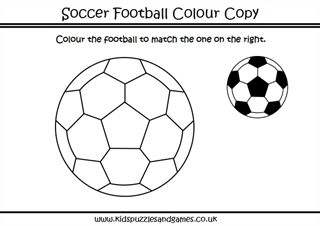 Copy the colours of the smaller image onto the large to create your own soccer ball.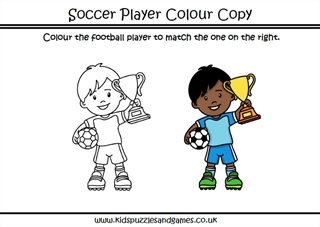 Copy the colours from the right hand image onto the left to create your very own cute little footballer.