Welcome to Kids Puzzles and Games
We have created a selection of original, hand drawn colouring sheets, puzzles, and activities to help you keep your children entertained. These are all free to download for you to print and share, and are perfect for parents, teachers and carers of children.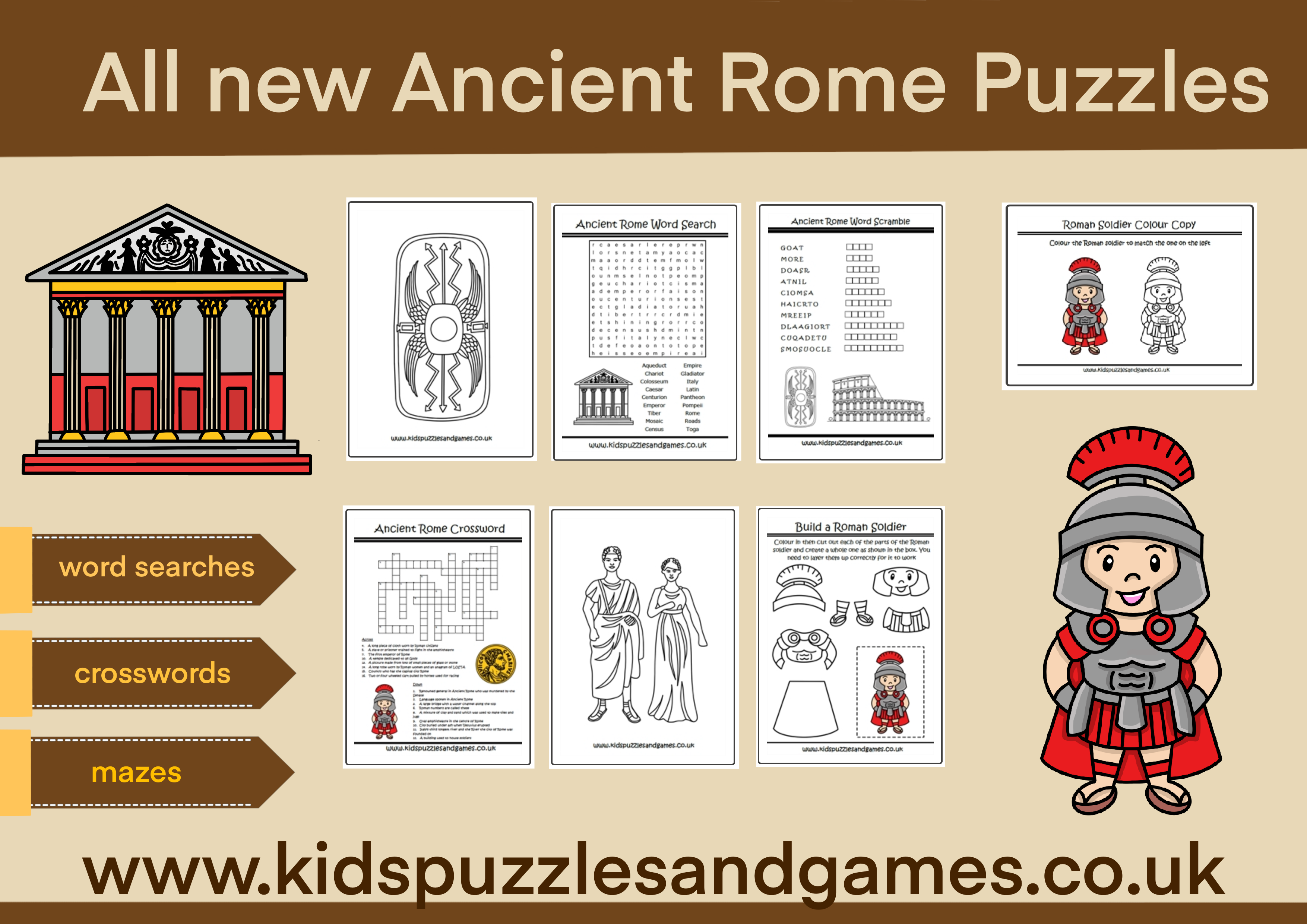 Our historical themes are all very popular so we have added an Ancient Rome theme for you to enjoy. Great if you are doing a school topic on Ancient Rome or if you are just interested in history. There are lots of sheets available including colourings, word searches, games and puzzles.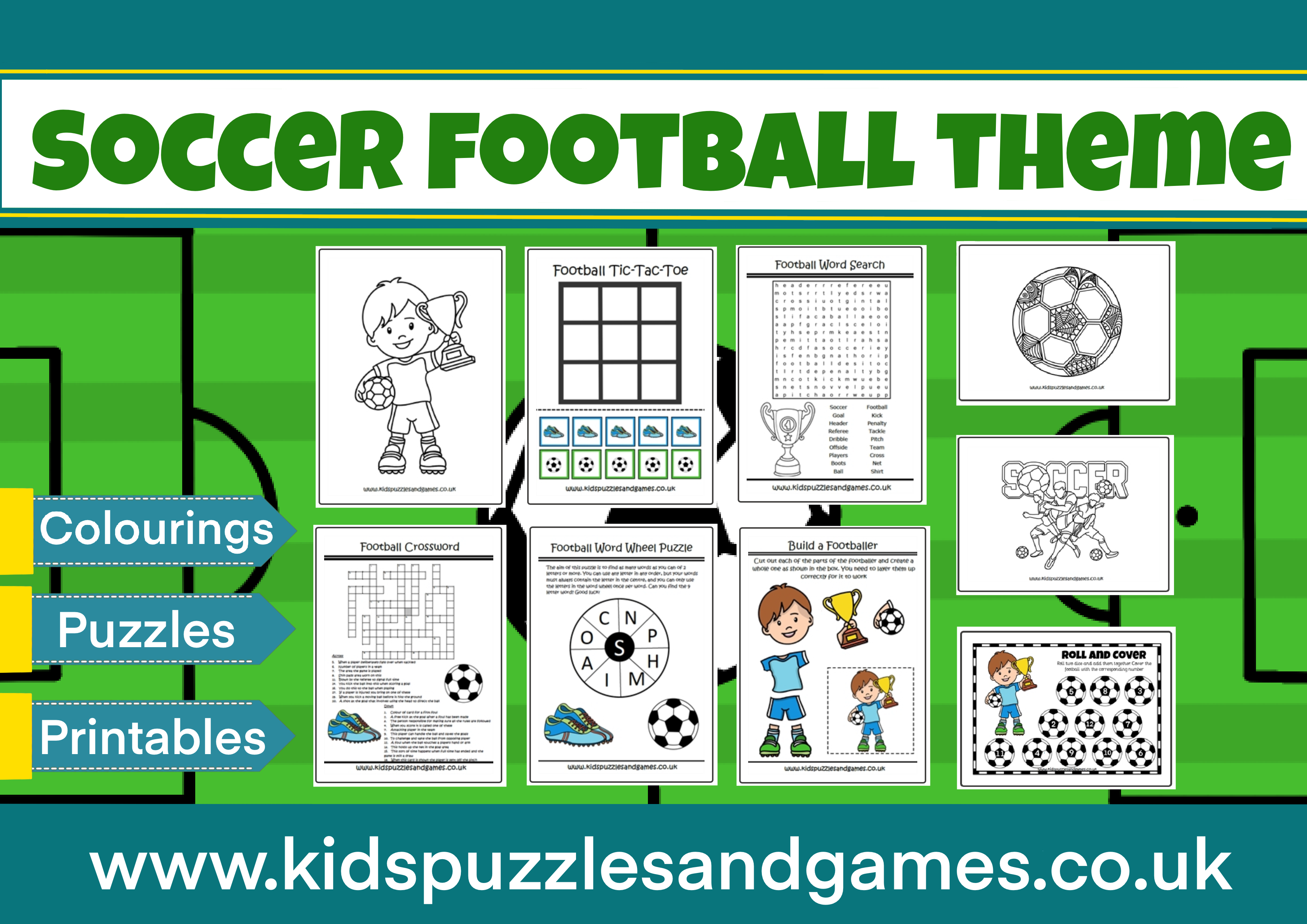 Football is such a great game to watch or play. There is nothing better than a "kick around" with friends. We have created a whole soccer selection for all the football fans which includes crosswords, colourings and lots more puzzles and games.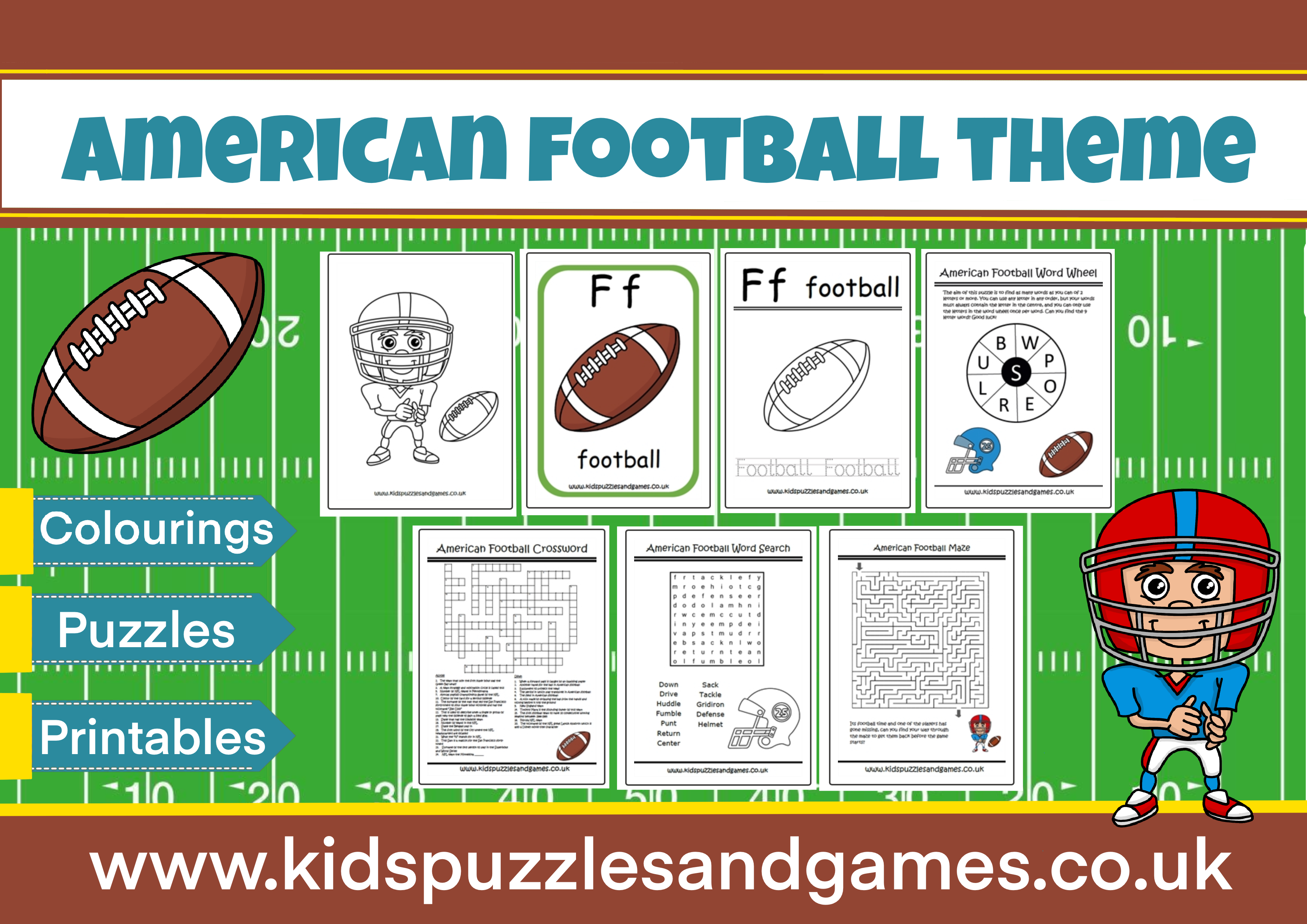 We have created a great American football theme as part of our brand new sports section. We will be adding to this sports section over the coming months. We have included lots of great colourings and puzzles for you to enjoy as well as some worksheets and posters.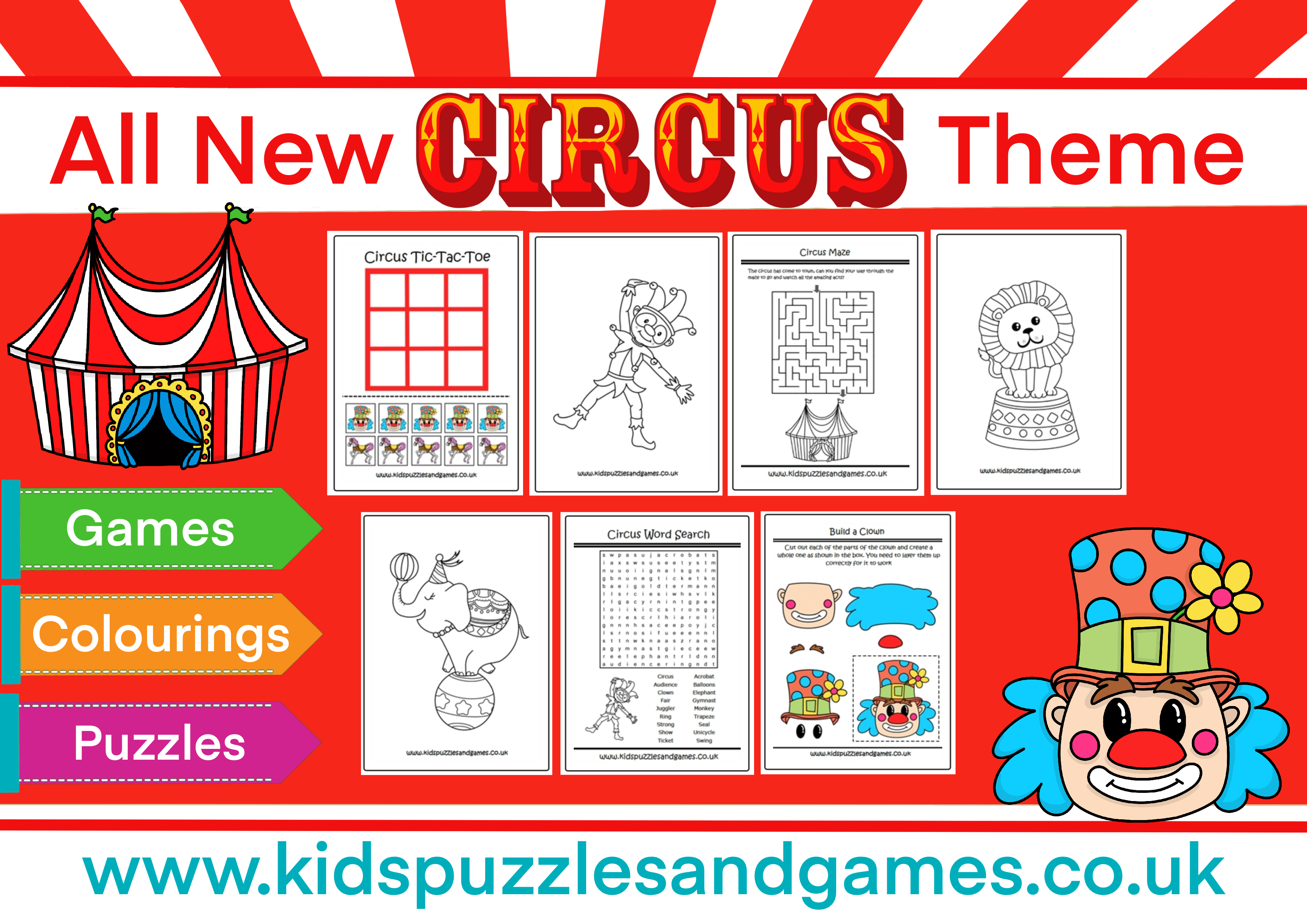 We have been busy over the last few months creating lots of new content and themes. One of these great new themes is the circus. There is lots of fun content including colourings, clown dice games, tic tac toe, mazes, word searches and so much more. Why not take a look at this great new topic.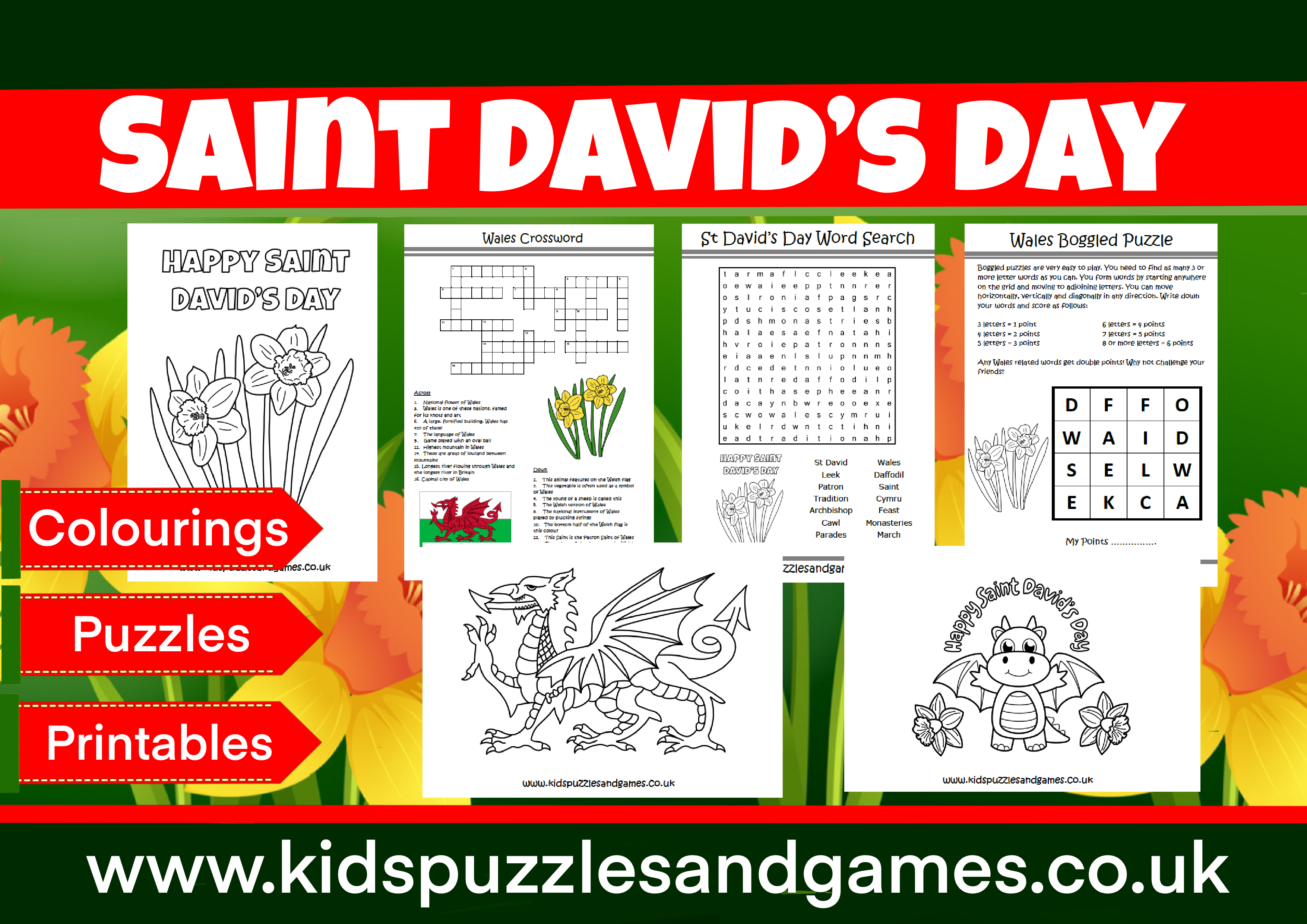 We have been busy creating some St David's day themed pages this last week to celebrate this special day. We have included lots of colourings of daffodils, the Welsh flag and a cute little dragon. There are also lots of puzzles to keep you busy including a crossword celebrating Wales, word searches and lots more.
Recent content
Some of our recently updated content is shown below:
Thanksgiving Find the Difference
Can you spot the 10 differences between the two pictures showing a Pilgrim and American Indian about to celebrate Thanksgiving?
Thanksgiving Turkey Colour Copy
This Thanksgiving turkey is feeling very festive, why not colour him in to match the completed picture ready for Thanksgiving?
Use the completed picture of the Pilgrim and American Indian to colour your own picture for Thanksgiving.
How many words can you make from "Happy Diwali"? Why not challenge your friends or family to see who can find the most?