Printables - Calendars
These printable calendars are great for keeping track of things. They include lots of different sorts of calendars including advent, kindness and activity calendars.
Themed Calendars content
All Calendars
Our latest Calendars content is shown below, let us know if there is something you can't find.
Other Calendars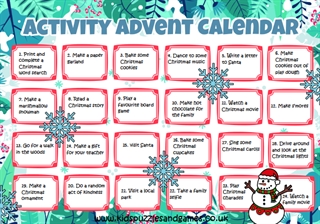 Celebrate Advent with this fun alternative advent calendar. Each day there is a different activity for your child to complete, whether that be making a paper garland, baking Christmas cookies or writing a letter to Santa every day there is a new challenge.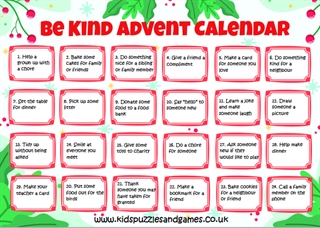 The run up to Christmas is such a special time and this kindness advent calendar is a great way to make that time extra special. It is a great way to encourage children to be kind this Christmas. Each day a new act of kindness is given for the children to complete. From baking cakes and cookies for family and friends to helping out with chores and being nice to siblings, this calendar is a great alternative to the traditional calendar.