Worksheets - How to Draw
Learn how to draw all sorts of cute objects with pur step by step worksheets.
Themed How to Draw content
All How to Draw
Our latest How to Draw content is shown below, let us know if there is something you can't find.
Christmas How to Draw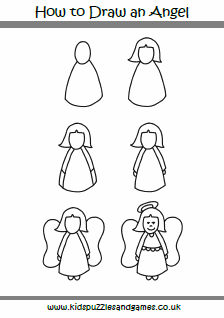 Use our step by step worksheet to learn how to draw our cute little angel.