Thanksgiving Word Star Puzzle
These festive Thanksgiving word star puzzles are great for those people that like to solve anagrams. When drawn correctly the solution forms the shape of a star.
Don't miss the rest of our Thanksgiving content.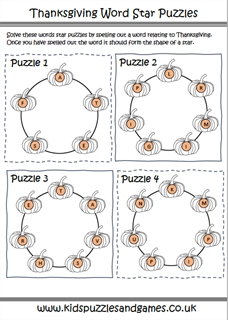 Please click on the link or picture above to print off a great quality PDF document.