Crane Flies
Crane Flies
Crane flies (known as Daddy Long Legs in the UK) are insects that look similar to large mosquitoes. They do not bite people or animals. We have a great section dedicated to crane flies which include puzzles, colourings, games and worksheets.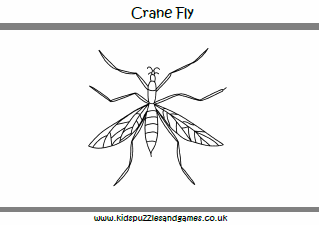 The crane fly is known by the name daddy long legs in our house. Here we have a detailed crane fly colouring page.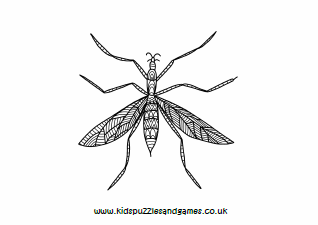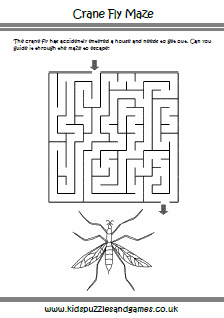 Can you help the crane fly escape the house by guiding it through the maze?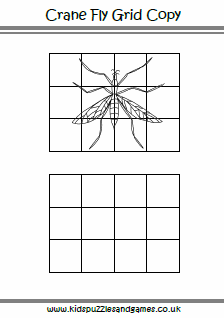 Use our crane fly grid copy to help draw your own crane fly.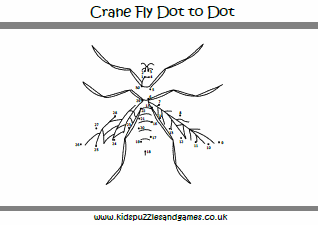 Reveal the crane fly by joining up the dot to dots from 1-30.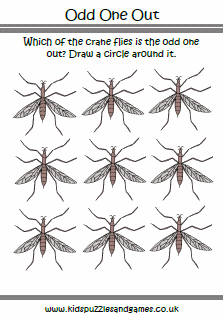 My family call crane flies "daddy long legs". Can you spot which one is different from all the others.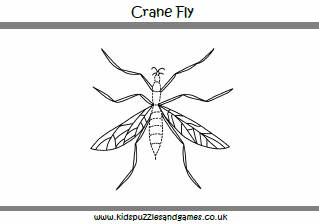 Trace over the dotted lines with either your finger or a pen to reveal the crane fly. Great for pen control practice.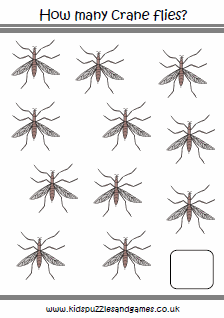 How many crane flies can you count on this great crane fly counting worksheet?