C is for Cherry Poster
This giant cherry flashcard is perfect for display. It contains the letter "C" and word "cherry" to help with letter and word recognition. Perfect if you are teaching the alphabet or are doing a fruit and vegetable topic.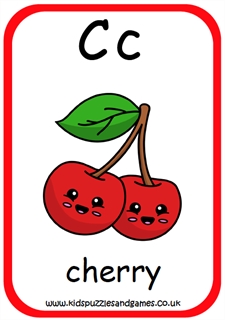 Print C is for Cherry Poster
Please click on the link or picture above to print off a great quality PDF document.