Pet Animal Wordsearch
Our pet animal word search has fifteen of our favourite pets hidden within it. See how fast you can find all the words or challenge your class to see who can find them all the quickest. The pets word search is also great if you want to make a pets puzzle book. We have lots of other pets puzzle sheets for you to print out, we hope you enjoy them.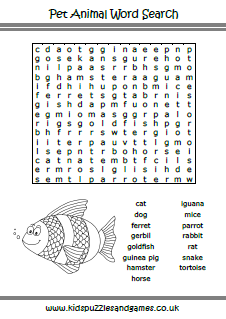 Please click on the link or picture above to print off a great quality PDF document.