Cat Adult Colouring 2
Another of our detailed adult colouring pages, perfect for older children and to help the busy adult relax. This page is perfect for all those cat lovers and features a very detailed cat.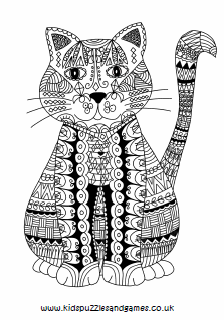 Please click on the link or picture above to print off a great quality PDF document.