Cats
Cats
Cats are one of our most popular pets. In our great cats section we have designed lots of cat themed colouring pages, puzzle sheets and lots more. We hope you enjoy them.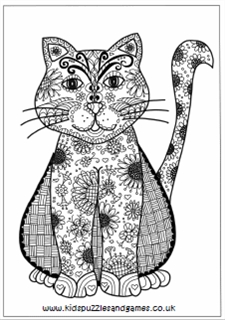 If you love cats then you are sure to love our cat adult colouring page. There is lots of detail to keep you busy and help you relax.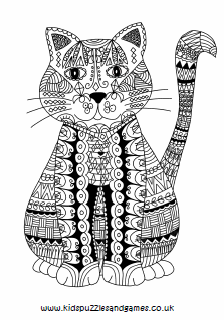 Another of our detailed adult colouring pages, perfect for older children and to help the busy adult relax. This page is perfect for all those cat lovers and features a very detailed cat.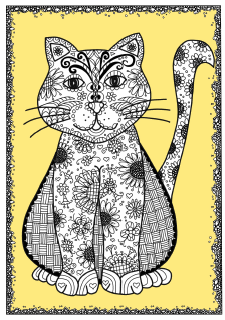 Here we have a beautiful cat adult colouring page with the background already pre-filled orange. This will help your beautuful colouring to stand out more.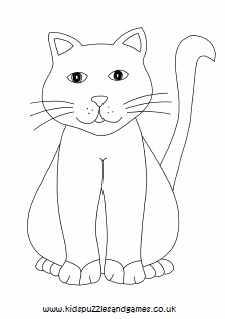 This great cat colouring is a bit easier for younger children and also can be used by older children as an outline to doodle within.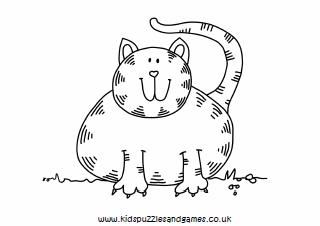 This cute fat cat colouring is great for younger children or any cat lover.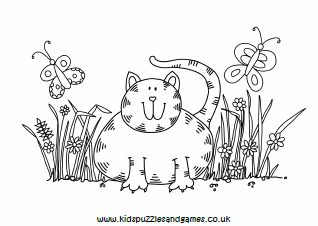 Our cute fat cat in a field of grass, flowers and butterflies is perfect for all those cat lovers.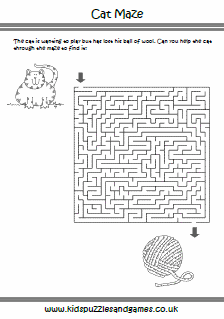 Help the cat find his ball of wool in this cute cat maze. Why not challenge your friends to see who can find their way through the quickest?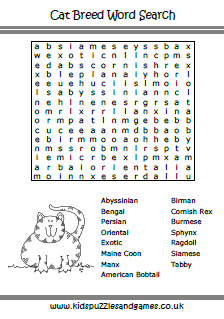 Cats are adorable and loving pets. There are lots of different breeds of cat from the Abyssinian to the Tabby. Our great cat breed word search has some of the more popular breeds hidden for you to find.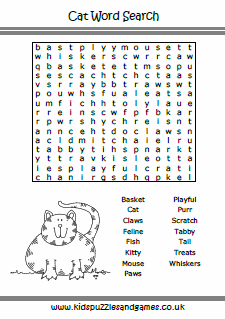 We have a great cat word search containing lots of cat related words to find and a cute cat to colour.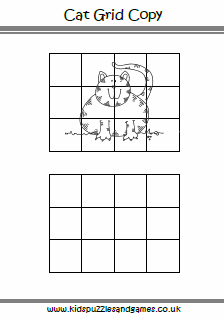 This cat grid copy sheet allows children to copy the picture square by square. It is great for concentration and a great way to create a cute picture.