School Girl Blazer Colouring
This school girl wearing her smart school blazer is all ready for you to print out and give to your class or child. Can you get them to match the colours to their own school uniform or design a new colour scheme?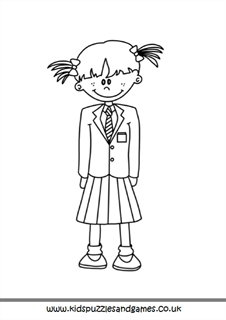 Please click on the link or picture above to print off a great quality PDF document.