Hanukkah Alphabet Challenge
Can you find a word relating to Hanukkah for each of the letters of the alphabet? This is a great class activity and a great aid to learning all about Hanukkah.
Don't miss the rest of our Hanukkah content.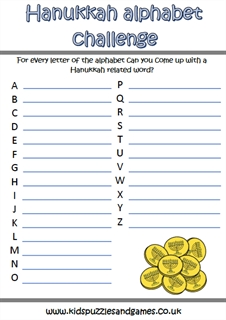 Please click on the link or picture above to print off a great quality PDF document.