Dragonflies
Dragonflies
The dragonfly is such a beautiful insect. My children were always amazed when we spotted one on our many walks around the lake. We have created some great dragonfly pages suitable for all ages including colourings, puzzles and worksheets.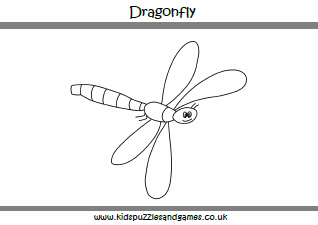 We have created an easier dragonfly colouring suitable for our younger audience. It is also great for older children who like to doodle and create their own unique pages.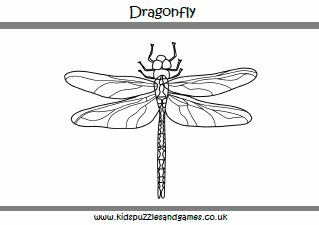 Dragonflies are such beautiful insects and have such lovely colours. This dragonfly colouring sheet contains lots of detail and will look stunning when it is coloured in.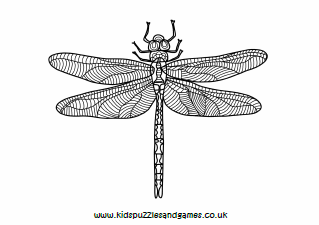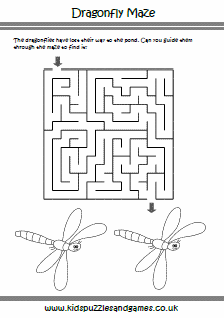 The dragonflies have lost their way to the pond, can you guide them through the maze to find it? This great dragon fly maze is great for all those puzzle fans and has two cute little dragonflies to colour.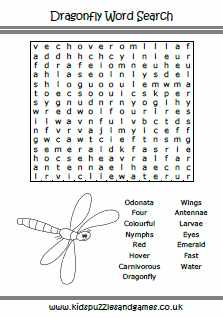 Get your pens out and get ready to start puzzling with our dragonfly word search. There are 15 dragonfly related words to find. Don't forget to look in all directions, even backwards!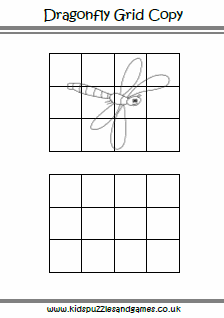 This simple dragon fly picture is great to copy. We have created a grid to help in our dragon fly grid copy sheet.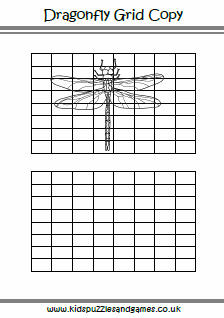 Dragonflies are such beautiful creatures. You can draw your own with this dragon fly grid copy. Due to the detail it makes quite a challenging grid copy sheet.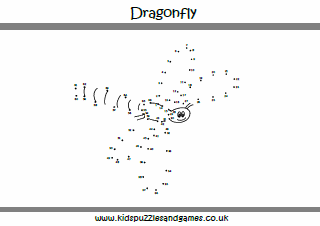 Our cute smiley dragonfly has been made into a dot to dot. It is great for practicing pen control and ordering numbers. We hope you enjoy it.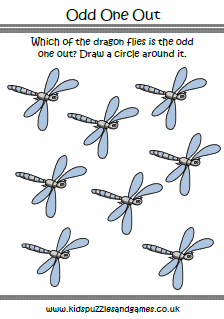 Which of the dragonflues is the odd one out? Draw a circle around it when you find it.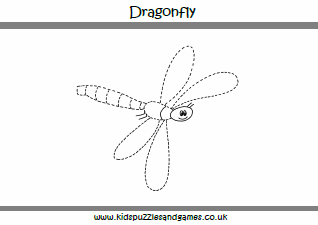 Our cute smiley dragonfly tracing page is perect for our younger users. Use the page to trace over with your finger or use a crayon or pencil to help with pen control.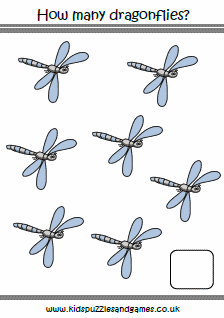 How many dragonflies can you count on this great counting worksheet?