Bees
Bees
Did you know that bees are the only insect that make food that people can eat? We have lots more interesting bee facts, colourings, puzzles and games for you in our great bee section.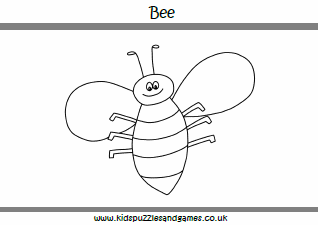 We have created a great bee colouring sheet perfect for our younger audience. Perfect for those looking at bees or studying minibeasts.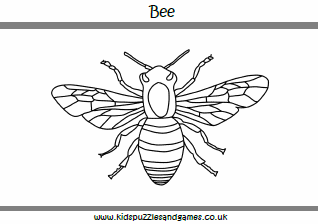 We have a great bee colouring sheet perfect for those studying bees or minibeasts in the classroom or at home.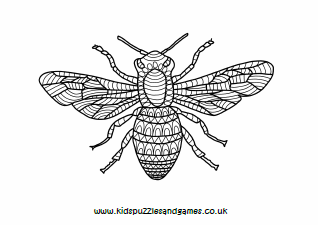 This detailed bee colouring page is perfect for those that love mindfulness colouring pages or great for people studying minibeasts or bees.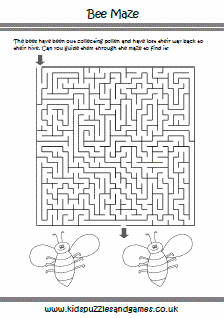 These busy bees have been out collecting pollen and lost their way back to the hive. Can you guide them through the maze to find it? This is a slightly harder maze and has two cute busy bees to colour.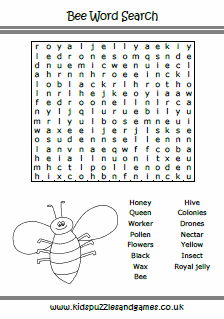 Bees are incredible creatures. I loved learning all about them when I was a child. Here we have a bee word search with lots of bee related words to find.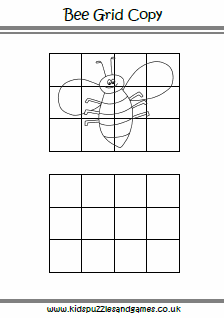 This cute little bee is all ready to be copied on the grid provided. This easier grid copy is perfect for younger children.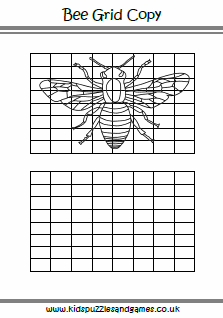 This more detailed bee grid copy is slightly more challenging and great for older children.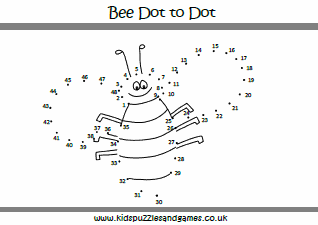 This fun bee dot to dot is great for children who are wanting to improve their pen control and learn their numbers.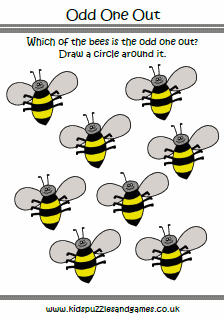 Our cute bees are very busy gathering their pollen. Can you spot which one is the odd one out?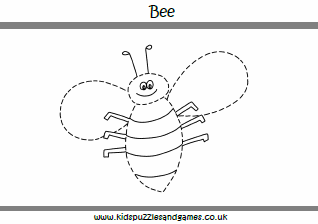 Bees are such fascinating creatures. Did you know that only female bees sting? This fun little busy bee tracing page is perfect for teaching younger children pen control and great for those studying bees.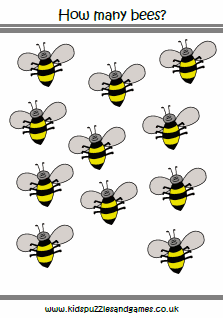 How many bees do we have on this cute worksheet? Great for children laerning to count.