Parrot Adult Colouring
Our fantastic parrot adult colouring page is jam packed with detail. Why not get them bright crayons out and make this lovely parrot beautiful? Perfect for older children, parrot lovers and all those adults who want a great relaxing page to enjoy.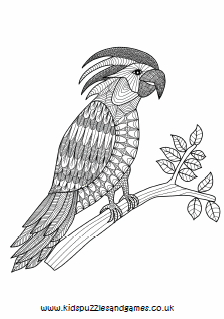 Please click on the link or picture above to print off a great quality PDF document.