Snake Colouring Sheet
There are many different types of snake from the constrictors which squash their prey to the venomous snakes that bite their prey and inject venom into them. Did you know that snakes dont have eyelids and can't bite their prey so have to swallow it whole?! We have a cute snake for you to print and colour in.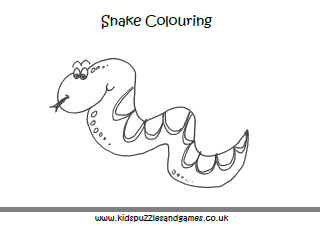 Please click on the link or picture above to print off a great quality PDF document.