Ambulances
Ambulances
In a medical emergency an ambulance is there within minutes. They are such an important form of transport. We have lots of sheets if you are interested in ambulances.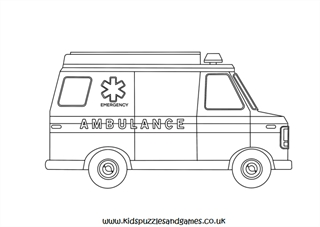 This ambulance colouring page has a bit more detail and is more suited to older children.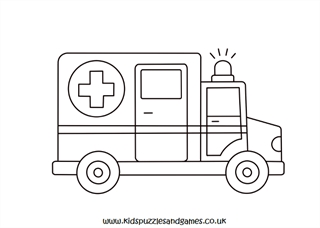 This simplified ambulance colouring page is perfect for younger children and great for a topic on doctors, hospitals or people that help us.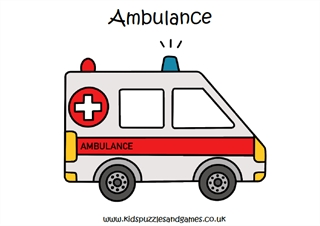 This fun colourful poster is great for decorating the classroom or helping with word recognition.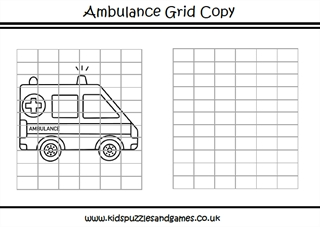 Draw your own ambulance with this fun grid copy. Just copy the image square by square and in no time you will have your own masterpiece.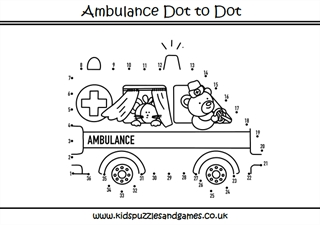 Join the dots to draw your own ambulance in this fun dot to dot puzzle. Why not colour it in to make it extra special?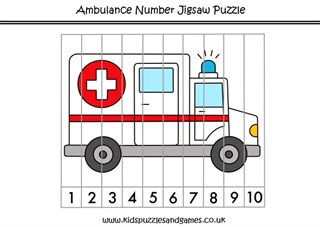 Print out the sheet and cut out the pieces. You need to put them into the correct order to reveal the picture. A great game for practicing number ordering skills. Why not laminate the pieces to use again and again?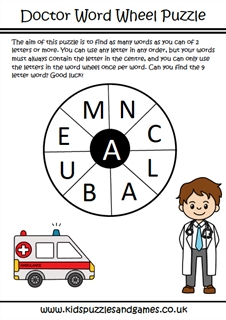 Find as many words as you can using the centre letter in each of your words. There is also a themed 9 letter word to find. Why not challenge your friends or class?