Ladybirds
Ladybirds
Ladybirds (or ladybugs) are beetles that come in many colours. Their spots and bright colours are there to try and warn predators away. The ladybird is a great addition to our minibeast section and we have some great colourings, puzzles and games available.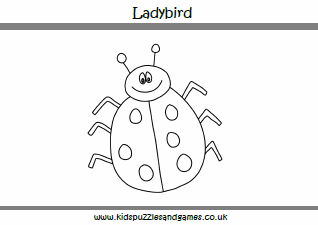 We have a great easier ladybird colouring with a big smile. This is perfect for our younger audience.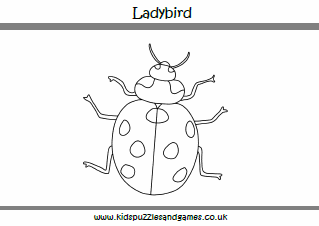 Here we have a more detailed ladybird colouring page. My children love finding ladybirds and counting their spots. Can you count how many spots our ladybird has?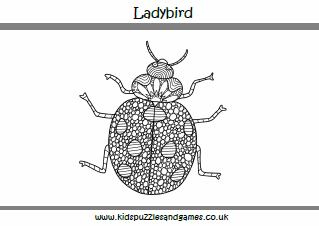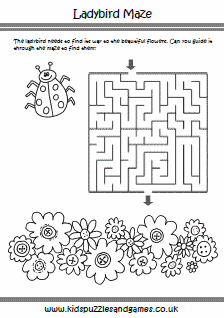 The ladybird has spotted some beautiful flowers, can you guide it through the maze to find them?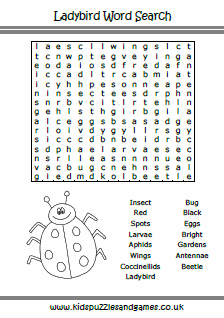 A cute ladybird word search with lots of ladybird related words to find.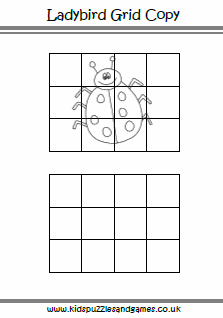 Our ladybird is sure to make anyone smile. We have created a great grid copy sheet so you can draw your own cute ladybird.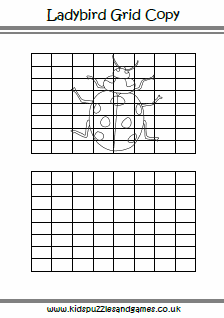 This ladybird grid copy has a lot more detail and is a bit more challenging for the older children.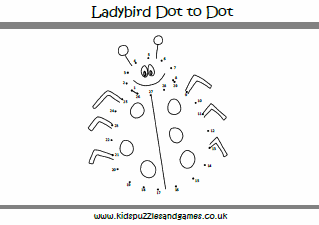 A super smiley ladybird dot to dot. This is great for teaching pen control and a great way to learn number order.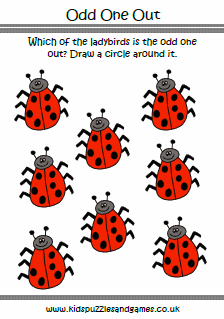 Which one of the eight little ladybirds is the odd one out?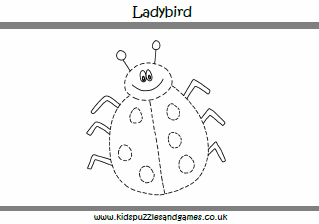 A cute ladybird tracing page, perfect for helping early years with pen control.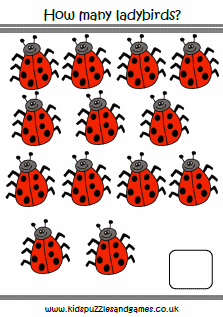 Count the number of ladybirds on our great counting worksheet.