Grasshopper Odd One Out
My daughters love to find a grasshopper and they loved our grasshopper odd one out page. Can you spot which one is different from the rest? My children love to see which one of them can spot the difference first.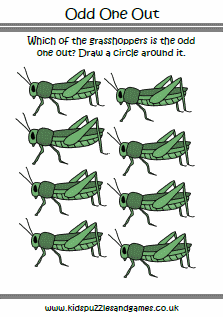 Print Grasshopper Odd One Out
Please click on the link or picture above to print off a great quality PDF document.