Ants
Ants
Ants are amazing creatures. Did you know that the ant is one of the strongest creatures in relation to its size? It can carry 50 times its own body weight! We have lots of interesting facts, colourings and puzzles in our great ant minibeast section. We hope you enjoy it.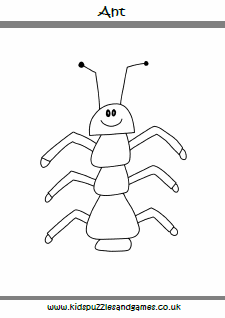 Did you know that the bullet ant is said to have the most painful sting in the world and has been compared to being hit by a bullet! If you are doing a study of ants this smiley ant colouring page is pefect for younger children.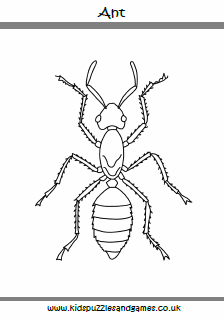 This detailed ant colouring is great for those studying ants or minibeasts.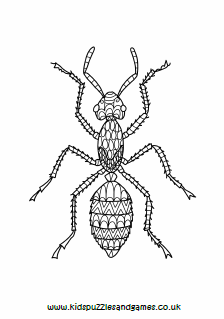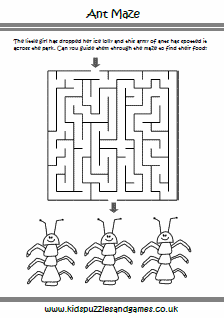 These ants have spotted a yummy ice lolly a little girl has dropped accross the park. Can you guide them through the maze to find their food? A great maze with three cute ants to colour.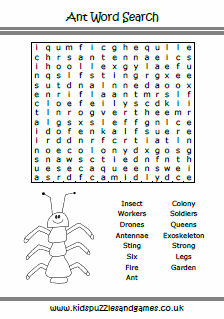 We have lots of ant related words to find in our ant word search plus a cute little ant to colour.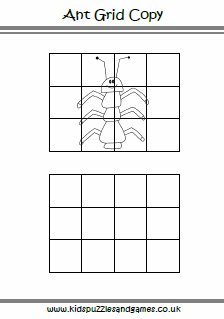 Our cute smiley ant makes a nice easy grid copy suitable for younger children.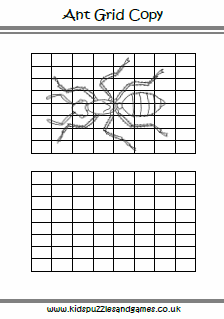 This more realistic ant has lots of detail and makes a great grid copy for older children who like a bit more of a challenge.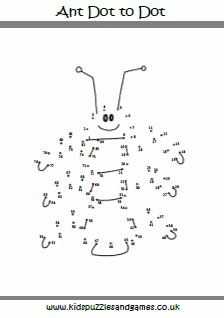 This ant dot to dot has 84 numbers to find and join up. Great for number recognition and helping improve pen control.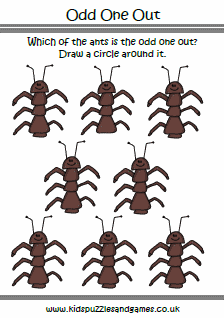 Which of the ants is the odd one out?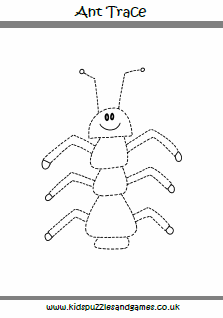 Improve pen control with our smiley ant tracing page. Perfect for younger children first starting to write.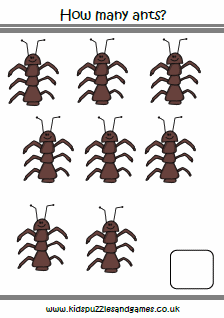 A great counting sheet for younger children. Count how many ants and write the number in the box.