Zoo Boggled Puzzle 2
This is the second boggled puzzle in our zoo based theme. Find as many words as you can to get a high score. Great for children to do by themself or why not challenge the class?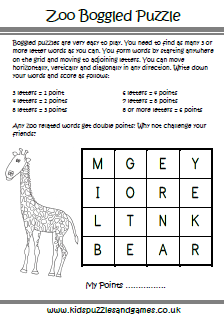 Print Zoo Boggled Puzzle 2
Please click on the link or picture above to print off a great quality PDF document.