Zoo Animal Group Match
I had great fun learning about the different animal groups when I put this sheet together. This is a great sheet for learning what a group of certain animals is called. It also has a cute lion and snake to colour in and an answer sheet if you are unsure.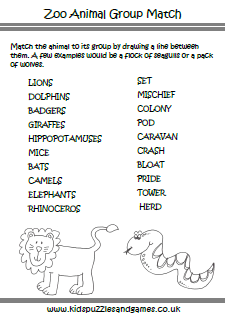 Zoo Animal Group Match (download solution)
Please click on the links or picture above to print off a great quality PDF document of the puzzle or solution.