Snail Grid Copy Medium
Our great slimey snail is all ready to be copied in this great grid copy sheet. We have made the grid a bit smaller as the snail is quite detailed.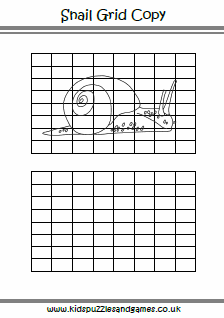 Please click on the link or picture above to print off a great quality PDF document.