Aztec Word Search
Our Aztec themed word search has lots of words associated with the Aztec Empire. From temples to chocolate there are lots of words to find to keep you busy in this great word search.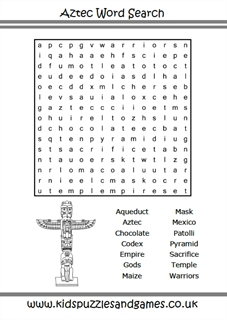 Aztec Word Search (download solution)
Please click on the links or picture above to print off a great quality PDF document of the puzzle or solution.