American Football Maze
Can you help the American footballer find his ball by telling him the correct path to follow? This is a fun maze for all the American football fans.
Don't miss the rest of our American Football Day content.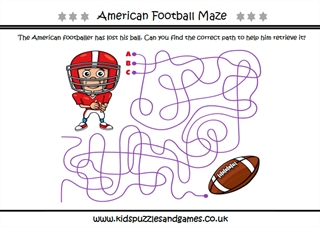 Print American Football Maze
Please click on the link or picture above to print off a great quality PDF document.