American Football Colouring Page
The American football is sometimes referred to as the "pigskin" due to the earliest balls being made from a blown up pigs bladder. Modern footballs are made of leather and still have an internal bladder but this is now made of polyurethane or rubber. This great colouring page features an American football all ready to be coloured in.
Don't miss the rest of our American Football Day content.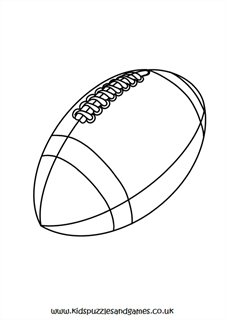 Print American Football Colouring Page
Please click on the link or picture above to print off a great quality PDF document.