Letter J
Letter J Games
Lots of letter J related content including colouring pages, outlines, printables and puzzles.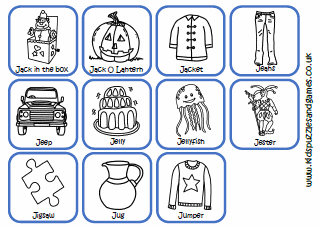 J Alphabet Memory and Matching Game
This great set of cards contains 11 items all beginning with the letter J. There are lots of ways you can use these cards including a matching game and a memory game.