Wood Louse
Wood Louse Colouring Sheets
Did you know that a wood louse is actually a crustacean and is closely related to lobsters and crabs? We have lots of fun facts about the wood louse as well as some great colourings, puzzles and games.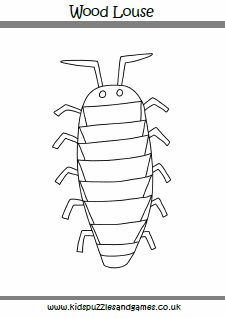 Wood Louse Basic Colouring Page
A less detailed wood louse which is perfect for the younger minibeast enthusiast. Also great for adding detailed and creating your own mindfulness doodle page.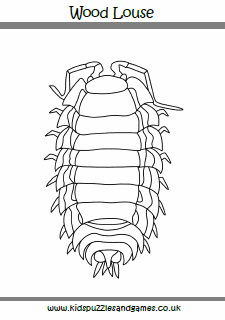 A detailed picture of a wood louse all ready to be coloured in. Great if you are doing a minibeast study.