Snails
Snails Colouring Sheets
Snails are fun creatures to learn about. They move very slowly, secreting a trail of mucus to help them have less friction when they move. They travel around 45m an hour making them one of the slowest animals on Earth! We have lots of fun fascinating facts, puzzles and colourings in our snail section.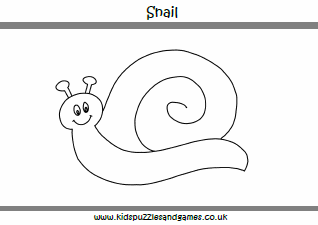 A cute little snail all ready to be coloured in by our younger audience. It can also be used to decorate and doodle on to create your own unique snail picture.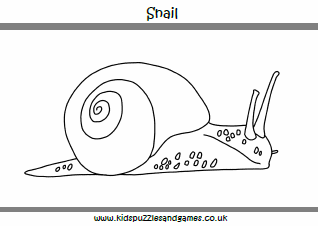 A more detailed snail colouring perefct for those studying snails or minibeasts.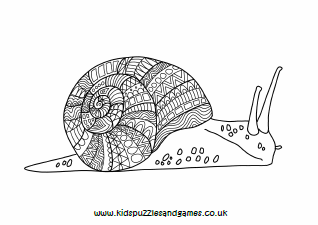 Snail Mindfulness Colouring Page
This gorgeous detailed snail colouring is one of my favourites and perefct for older children and adults and those that like mindfulness colourings or are doing a study on snails or minibeasts.