Ants
Ants Colouring Sheets
Ants are amazing creatures. Did you know that the ant is one of the strongest creatures in relation to its size? It can carry 50 times its own body weight! We have lots of interesting facts, colourings and puzzles in our great ant minibeast section. We hope you enjoy it.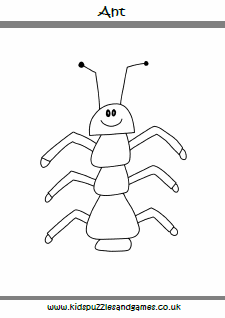 Did you know that the bullet ant is said to have the most painful sting in the world and has been compared to being hit by a bullet! If you are doing a study of ants this smiley ant colouring page is pefect for younger children.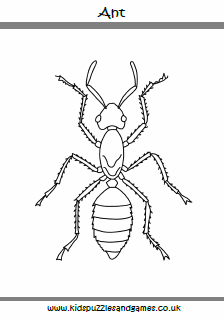 This detailed ant colouring is great for those studying ants or minibeasts.