Trojan Horse Information Page
We have created an information page telling us the story of the Trojan horse together with a colouring. Perfect for those that have an interest or are studying Ancient Greece.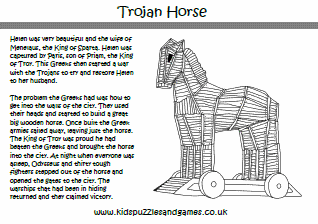 Please click on the link or picture above to print off a great quality PDF document.