Greek Temple Information Page
In Ancient Greece, temples housed a statue of the God or Goddess that the city worshipped. We have lots more information on Ancient Greek temples and a colouring on our information page.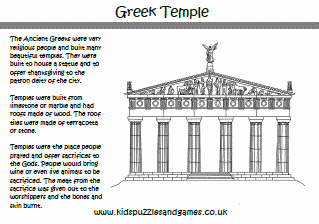 Please click on the link or picture above to print off a great quality PDF document.