Greek Temple Colouring Page
All over Greece you can find the remains of the great temples built in Ancient times. Here we have one of these great temples all ready for you to colour in.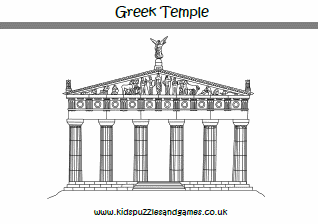 Please click on the link or picture above to print off a great quality PDF document.