Greek Centaur Colouring
The centaur is a creature from Greek mythology with the upper body of a human and the lower body of a horse. Here we have a colouring of this fantastic beast.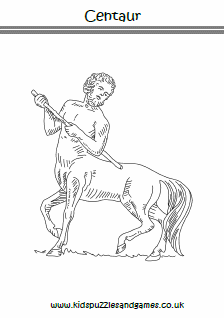 Please click on the link or picture above to print off a great quality PDF document.