Roller Skating
Roller Skating
Roller skating is a very popular pastime. We have some great roller boot colourings, puzzle and worksheets to keep you busy.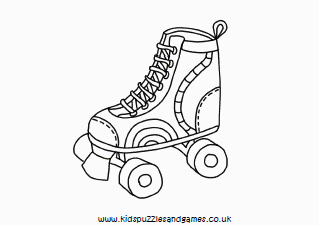 A great roller boot, perfect for our younger audience and those that love to roller skate.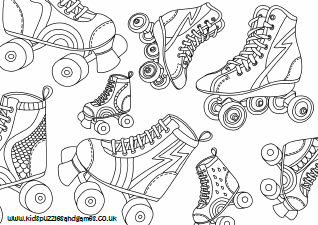 This great roller boot montage colouring contains a collection of roller boots all ready for you to colour.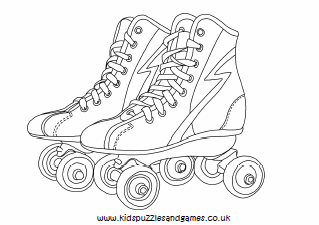 Our great roller boots colouring is perfect for all those that enjoy roller skating.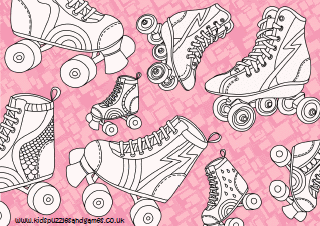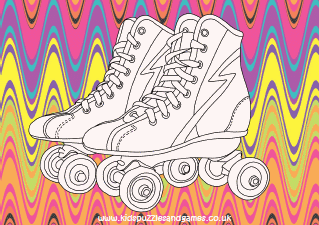 This great roller boots colouring has a bright retro background to make your work stand out.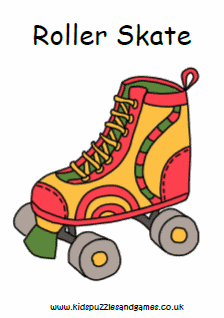 This lovely bright roller skate is a great addition to our transport theme. Perfect for all those skating fans or if you are doing a transport topic at school or home.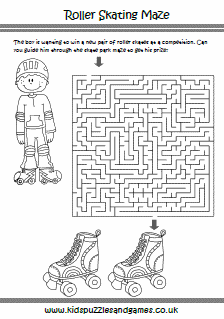 Help the boy win the roller skating competition by guiding him through the skate park maze as fast as you can.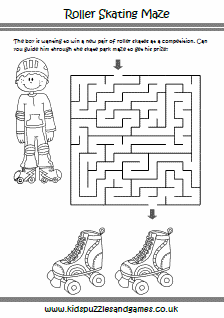 As well as our harder roller skating maze we have designed an easier one for our younger audience.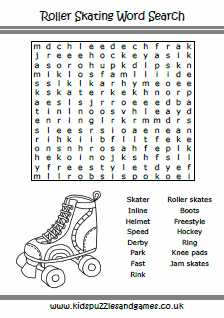 Roller skating is very popular, so we have created a roller skating word search for all those people that love to skate. We have even included a great picture to colour.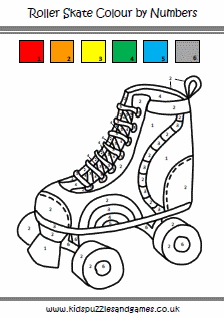 Roller Skate Colour By Numbers
This great retro roller skate is crying out for some colour. Why not get those crayons out and brighten up our roller skate colour by numbers sheet?