Bicycles
Bicycles
I like to ride my bicycle, do you? In this great bicycle theme we have lots of different bikes to colour and puzzles to share.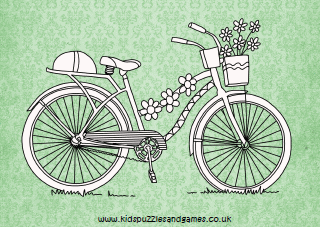 Bicycle Green Background Colouring
This lovely bicycle has a gorgeous green background giving it a vintage look. The background will make your colouring stand out beautifully.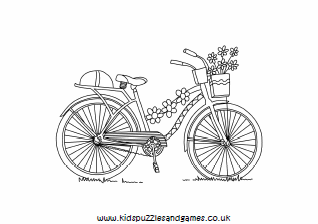 I love riding my bike do you? We have a great bicycle colouring page for you to enjoy, what colour will you make yours?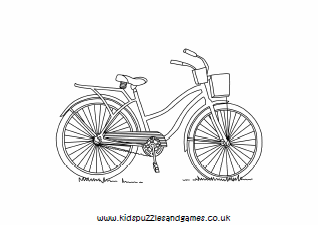 Another great bicycle for you to colour.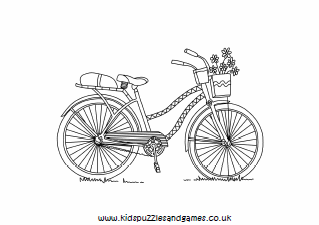 A third bicycle for you to colour, which one is your favourite?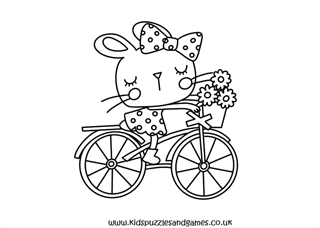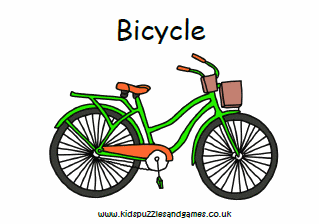 We have a great bicycle poster to print out and decorate your home or classroom. Perfect for a transport theme or to help with spellings and early reading.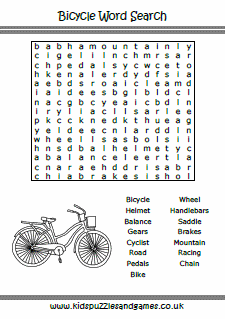 Lots of bicycle words to find in our bicylce word search. Don't forget to look for words diagonally and backwards.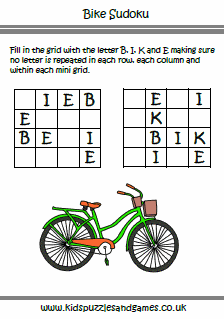 We have created two easy Sudoku that spell the word "BIKE". This is great as part of a transport theme or for all those children that love their bicycles.