Lollipop Lady Colouring
There are many different jobs that people do around school, one of these is the school lollipop lady or man. This friendly colouring sheet shows a lollipop lady at the ready to safely help the children cross the road on their journey to and from school.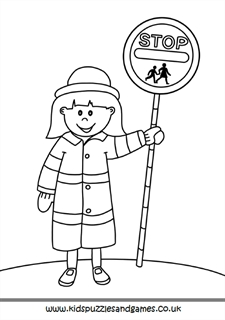 Please click on the link or picture above to print off a great quality PDF document.