Trick or Treat How Many Words
A great challenge to see how many words children can make from the phrase "trick or treat". A perfect Halloween activity.
Don't miss the rest of our Halloween content.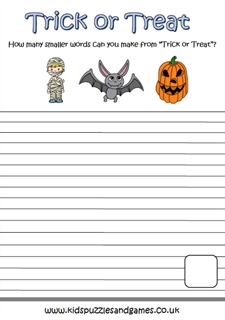 Please click on the link or picture above to print off a great quality PDF document.