St. Andrew's day Colouring
In this great colouring we have two Scottish children on top of the Scottish flag wishing everyone a happy St. Andrew's day. A perfect colouring to celebrate the day.
Don't miss the rest of our St Andrew's Day content.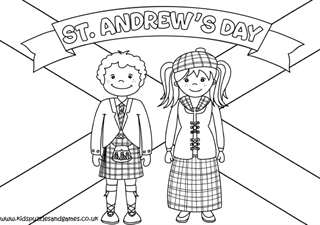 Please click on the link or picture above to print off a great quality PDF document.