Gelt Labelled Colouring Page
Gelt are chocolate coins eaten to celebrate Hanukkah. We have created a labelled gelt colouring page for you to colour in to celebrate.
Don't miss the rest of our Hanukkah content.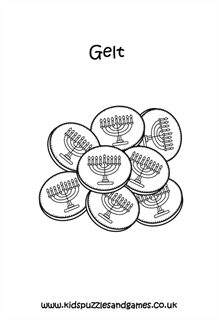 Please click on the link or picture above to print off a great quality PDF document.