Day of The Dead Puzzle Sheet
This Day of the Dead activity sheet is packed full of puzzles to keep children entertained. It includes a word search, maths puzzles, Sudoku and a colouring.
Don't miss the rest of our Day of the Dead content.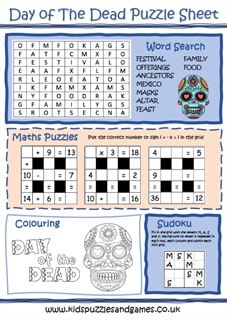 Please click on the link or picture above to print off a great quality PDF document.