School Boggled Puzzle
This great back to school boggled puzzle will definitely keep children busy. This word game is perfect for a class challenge or for children to work on individually. Just follow the rules to make as many words as you can and don't forget that school related words score double points. Good luck!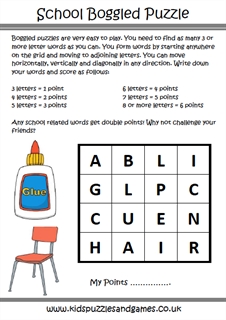 Print School Boggled Puzzle
Please click on the link or picture above to print off a great quality PDF document.