Sufganiyot Grid Copy
Draw these very delicious sufganiyot for Hanukah with our grid copy sheet. Colour your drawing in to make it extra special.
Don't miss the rest of our Hanukkah content.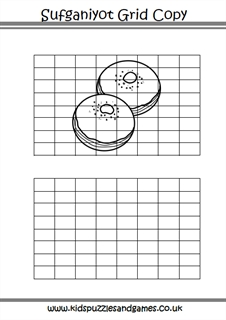 Print Sufganiyot Grid Copy
Please click on the link or picture above to print off a great quality PDF document.