Dreidel Dot To Dot
Join the dots to reveal the dreidel. This is a great Hanukkah activity. Why not print out this and a number of our other puzzles and colourings to create a Hanukkah activity booklet?
Don't miss the rest of our Hanukkah content.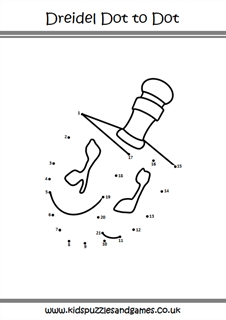 Print Dreidel Dot To Dot
Please click on the link or picture above to print off a great quality PDF document.