Parrots
Parrots Colouring Sheets
Parrots are bright colourful birds that are a very popular pet. Some parrots can also be taught to imitate human speech. To celebrate these very special animals we have a great section of colourings and activities. We hope you enjoy them.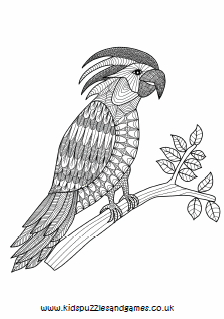 Our fantastic parrot adult colouring page is jam packed with detail. Why not get them bright crayons out and make this lovely parrot beautiful? Perfect for older children, parrot lovers and all those adults who want a great relaxing page to enjoy.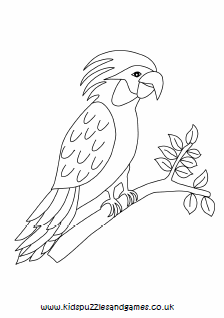 We have created a great parrot colouring sheet for you to enjoy and make beautiful.