Spiders
Spiders Colouring Sheets
Did you know that there are around 40,000 species of spider being found on every continent on Earth other than Antarctica? Some people love spiders and some have a real fear of them. If you do like them we have lots of great pages to keep you busy. We have spider colourings and lots of puzzles, facts and games on our spider themed pages.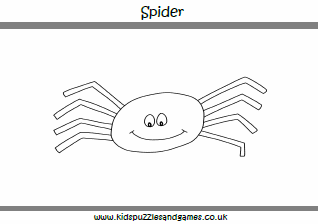 This fun, cute spider has a big smile and is perfect for the younger users to colour.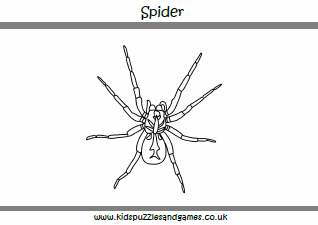 A detailed spider colouring for all those spider fans.