Moths
Moths Colouring Sheets
Moths are not always boring and brown, they can be colourful, come in all sorts of shapes and sizes and can even be as big as a dinner plate. We have lots of fun facts about moths as well as colourings, puzzles and worksheets.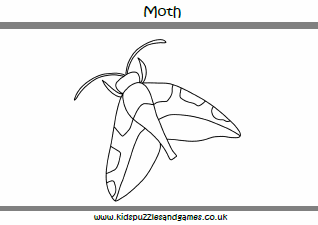 Moths can come in all sorts of colours, shapes and sizes. We have a basic moth colouring page perfect for our younger users. Why not add lots of colours and make your own unique moth?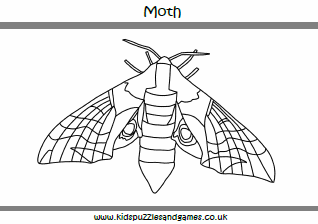 A more detailed moth colouring page. Have fun colouring it in with bright, bold, colours.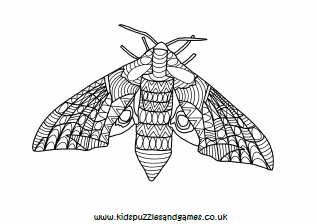 Moth Mindfulness Colouring Page
We have a detailed moth mindfulness colouring page all ready to be coloured in. Perfect for older children or adults looking for something different to colour.