Flower Adult Colouring Swirls
This beautiful adult colouring page has lots of flowers and swirls. It contains lots of detail and is perfect to help you relax or to keep older kids busy for an hour. This page is best printed without margins.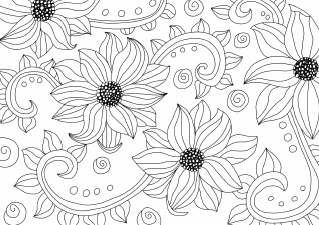 Please click on the link or picture above to print off a great quality PDF document.