Welcome to Kids Puzzles and Games
We have created a selection of original, hand drawn colouring sheets, puzzles, and activities to help you keep your children entertained. These are all free to download for you to print and share, and are perfect for parents, teachers and carers of children.
Mother's Day colouring and cards
It won't be long now until Mother's Day, 26th March in the UK, and May 14th in the USA. To celebrate we have added some Mothers's Day themed printable cards for you to print out, colour and share with your mum.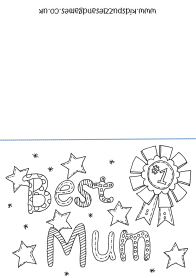 We have also got a great Mother's Day coupon book for you to give to your mum on her special day.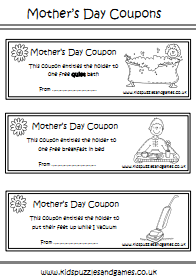 Try our new Ancient Egypt worksheets
Children are always interested in the mysteries surrounding Ancient Egypt so we have put together a number of Egyptian puzzle sheets and pages to keep them busy. Whether they are interested in mummification, canopic jars, the Ancient Egyptian Gods or the pyramids there is something to keep them amused.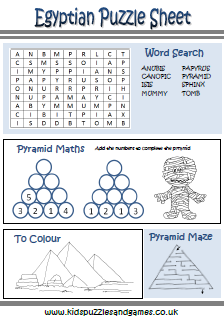 Recent content
Some of our recently updated content is shown below:
We have a great tortoise word search with lots of fun tortoise words to find. Remember to look in all directions and even backwards.
We have lots of snakes and snake related words to find in our snake word search. We hope you have fun finding them.
Parrots are such brightly coloured intelligent creatures, who could not love them? Here we have a parrot word search with lots of parrot related words hidden within it. We hope you have fun finding them.
A great puzzle for all those horsey people. Lots of horse related words to find in this horse word search.
Our guinea pig word search has lots of words relating to guinea pigs mixed up and hidden within it. We hope you have fun finding them.