Welcome to Kids Puzzles and Games
We have created a selection of original, hand drawn colouring sheets, puzzles, and activities to help you keep your children entertained. These are all free to download for you to print and share, and are perfect for parents, teachers and carers of children.
We have been busy this last month creating lots of new sheets in our popular minibeast theme. We have added lots of pages on individual minibeasts such as snails, dragon flies, butterflies, bees, ladybirds and many more. As well as these individual pages we have created a great minibeast spotter and tally sheet as well as counting and labelling worksheets. We have lots more planned so check back soon for more great pages.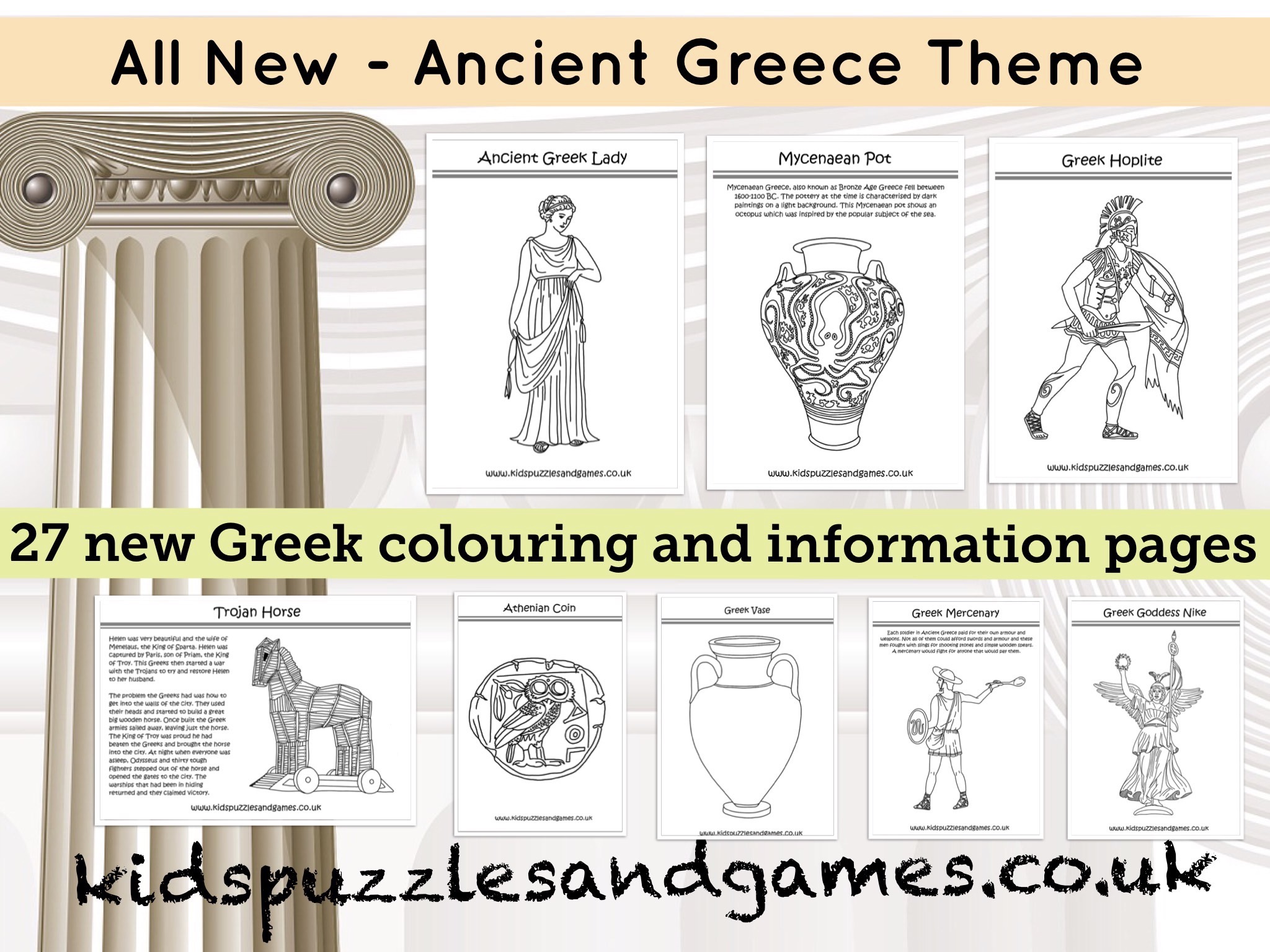 We have been busy these last few weeks creating our new Ancient Greece theme. We hope you enjoy our selection of colouring and information pages. Please come back to visit us soon as we will be adding lots more Ancient Greece puzzles and games.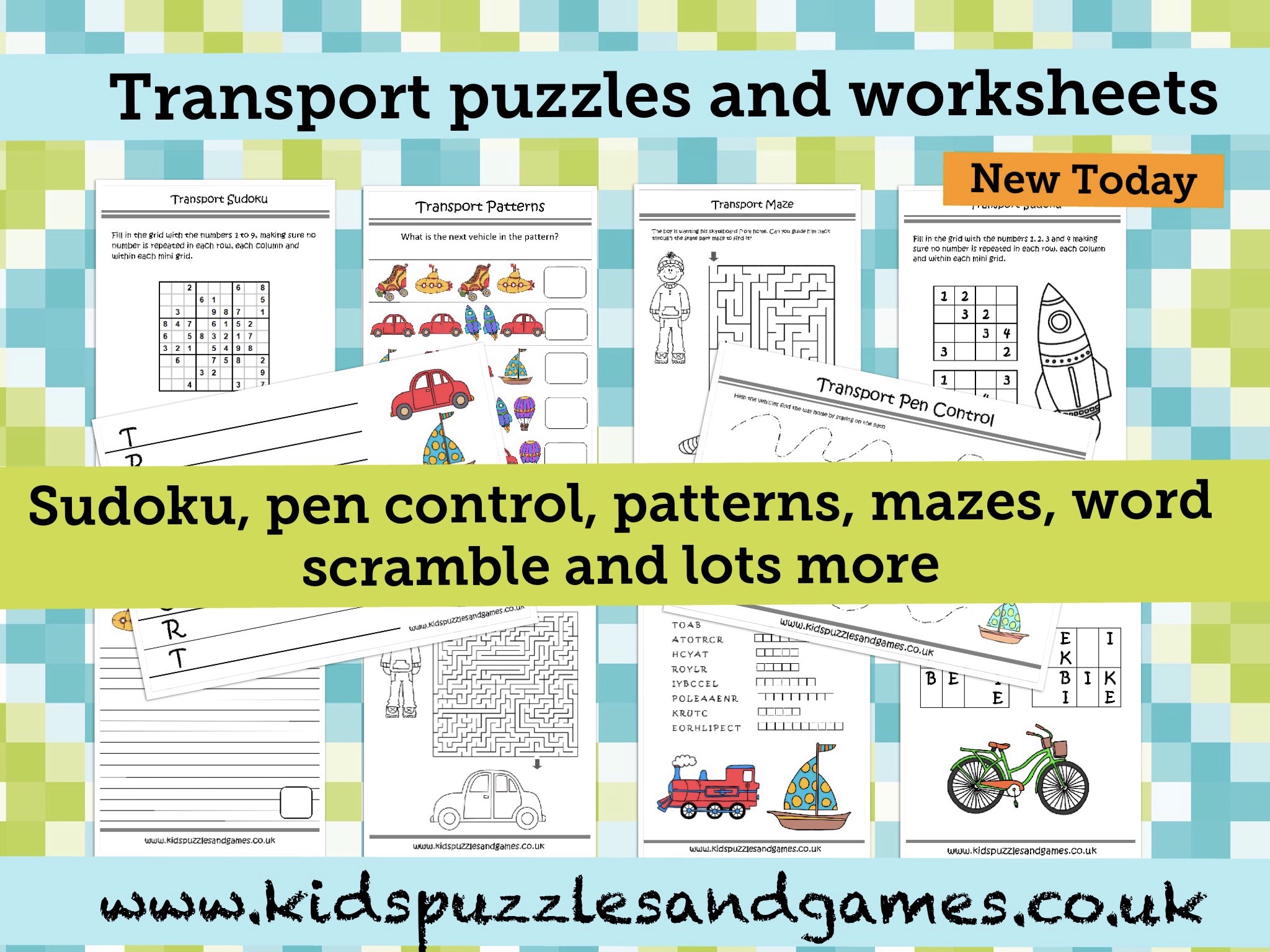 We have been busy today adding lots of new transport puzzles, worksheets and printables. We have included mazes, word scrambles, word puzzles, Sudoku, pen control worksheets, pattern work sheets and acrostic poems. Our transport theme is almost complete, only games to add later in the week, then on to our new topic. If you have any topic ideas please feel free to contact me.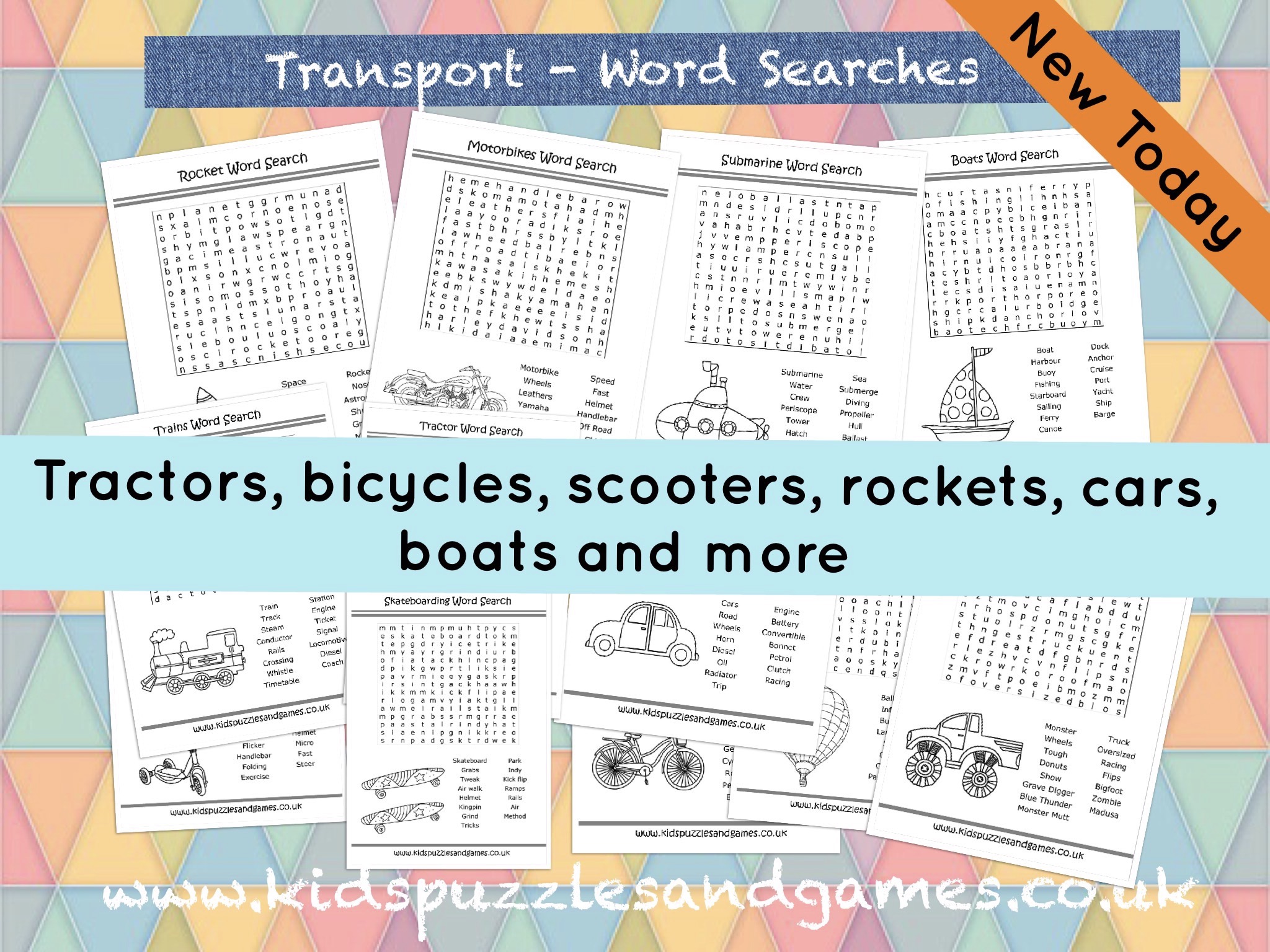 We have just expanded our fantastic transport puzzle section by adding some great new transport word search puzzle sheets. We have tried to cover lots of different methods of transport including, boats, submarines, cars, roller skating, construction vehicles and lots more. We are doing lots more puzzle sheets this week so please keep checking back.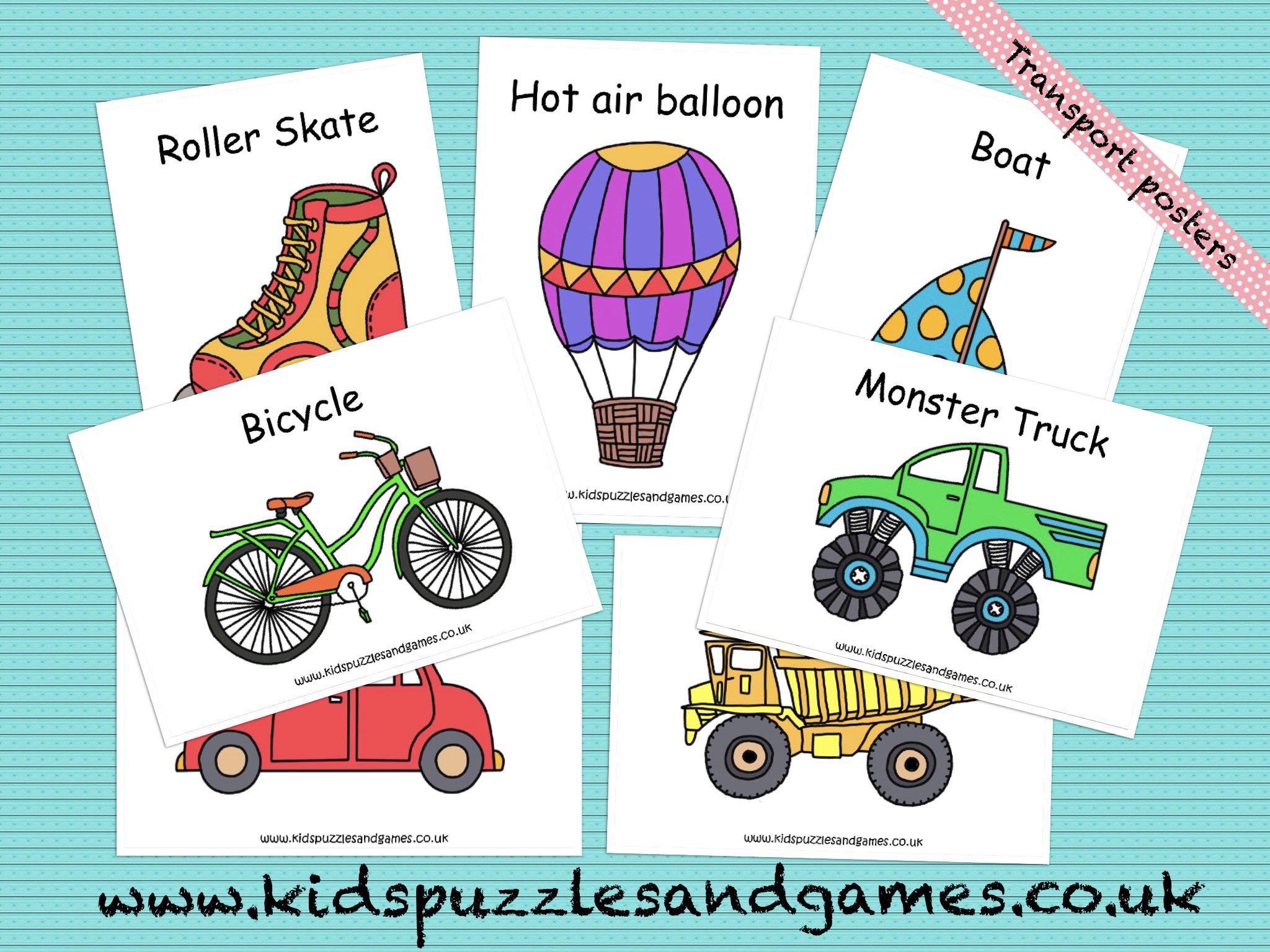 We have added to our growing transport theme with some great free transport printable posters. We have included a car, boat, roller skate, bicycle, submarine and lots more, so please check them out. I am working on our transport puzzles and these should be up within the next few days. We hope you are enjoying our new theme.
Recent content
Some of our recently updated content is shown below:
Which of the nine beetles is the odd one out?
We have six little slugs, but can you spot the one that is not the same as the others?
Which of the ants is the odd one out?
Which out of the wood lice is the odd one out?
These spiders are not at all scary with their big friendly smile. Can you spot which is the odd one out?