Worksheets - Worksheet
Here is our Worksheet related content.
Themed Worksheet content
All Worksheet
Our latest Worksheet content is shown below, let us know if there is something you can't find.
Ancient Egypt Worksheet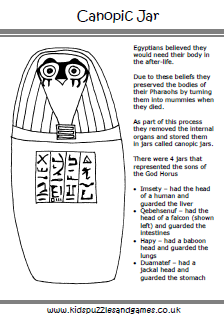 Our canopic jar information sheet contains lots of interesting facts about canopic jars and a canopic jar to colour in.